TET Universal Board for 6S-13S, 25A, 4.2V Li-ion Batteries
Description:
Ternary, lithium iron phosphate lithium battery 6–13 string same port split universal protection board, different series of batteries, only need to short from B+ to the string you need (Refer to the diagrams below).
Common Features:
Both protection boards adopt mature protection circuits, Taiwan original special IC, 80A high current ultra-low internal resistance MOS (single MOS internal resistance as low as 6.5 milliohms), with perfect and stable charging and discharging protection functions.
Small and large current can be used in high current applications such as power tools, electric vehicles, and UPS.
Strong compatibility: The protection board supports both the same port and split port. A lithium battery supporting 6-13 strings of polymer and lithium iron phosphate (note: the polymer plate cannot be used for lithium iron phosphate batteries).
These boards are for a minimum number of 6 and a maximum of 13 batteries.
This protection board is a power type high current lithium battery protection board, suitable for equipment with large current, such as electric tools, electric vehicles, UPS and other equipment.
4.2V,, 25A, 6S 7S 8S 9S 10S 11S 12S 13S Adjustable BMS Li-ion Protection Charging Board
25A Adjustable BMS
Over charge recover voltage: MIN: 4.14V   TYP:4.19V   MAX:4.24V
Over discharge detection current: MIN:2.72V   TYP:2.8V    MAX:3.1V
Over discharge recover voltage: MIN:2.9V   TYP:3V   MAX:3.1
Over charge detection delay time: MIN:700mS   TYP:1000mS   MAX:1300mS
Over charge current protection delay time: MIN: mS   TYP:16mS   MAX:20mS
Over charge detection current: MIN:32A   TYP:40A   MAX:48A
Over discharge current detection current: MIN:54A  TYP:60A  MAX:66A
Over discharge current protection delay time: MIN:mS  TYP:16mS  MAX:20mS
Idle current: 25uA
Temperature protection: Yes
Over current protection: Cut load
Discharge current: 18A
Over charge detection voltage: MIN:4.23V  TYP:4.25V  MAX:4.27V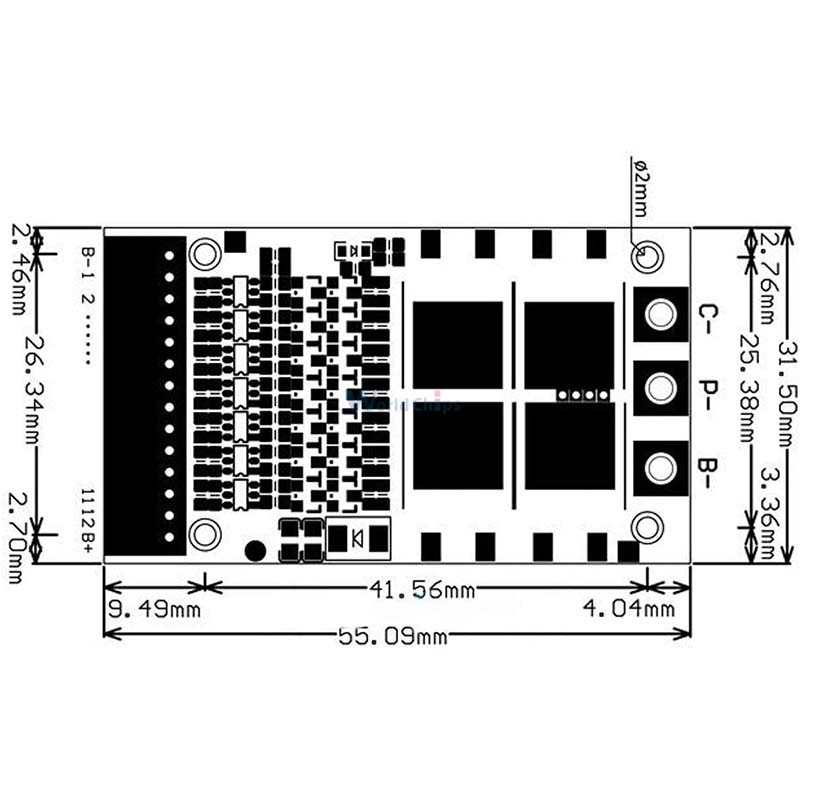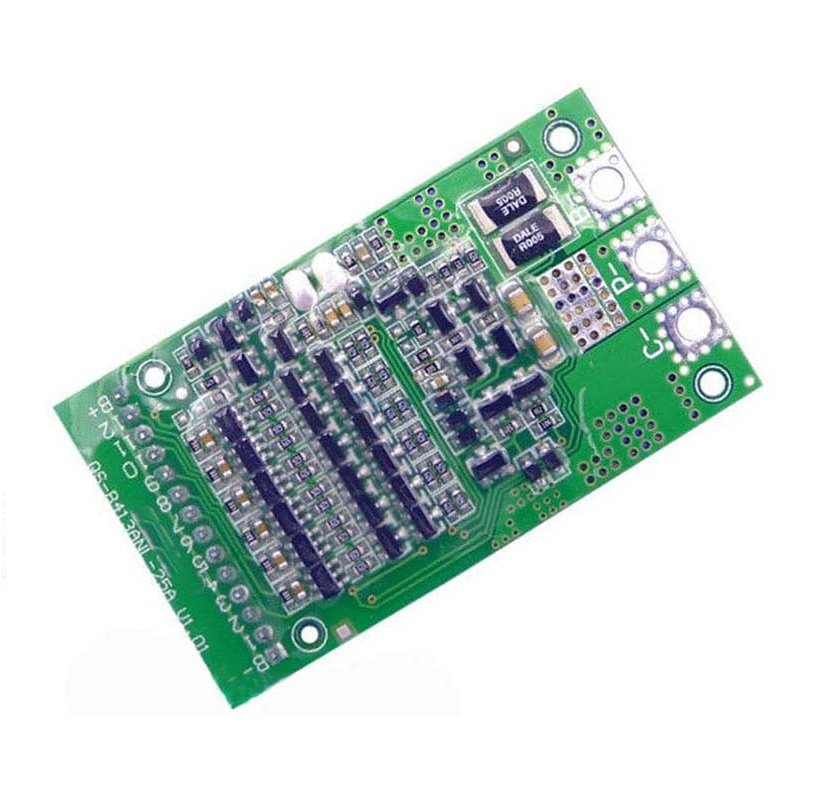 SPECIFICATIONS
Type: Voltage Regulator
Model Number: BMS 6S 7S 8S 9S 10S 11S 12S 13S 25A 4.2V Lifepo4
Application: Electric Toy
Operating Temperature: Normal
Supply Voltage: 25A 4.2V
Dissipation Power: Normal